November 6, 2020
Municipalities for MPAs: San Ricardo, Southern Leyte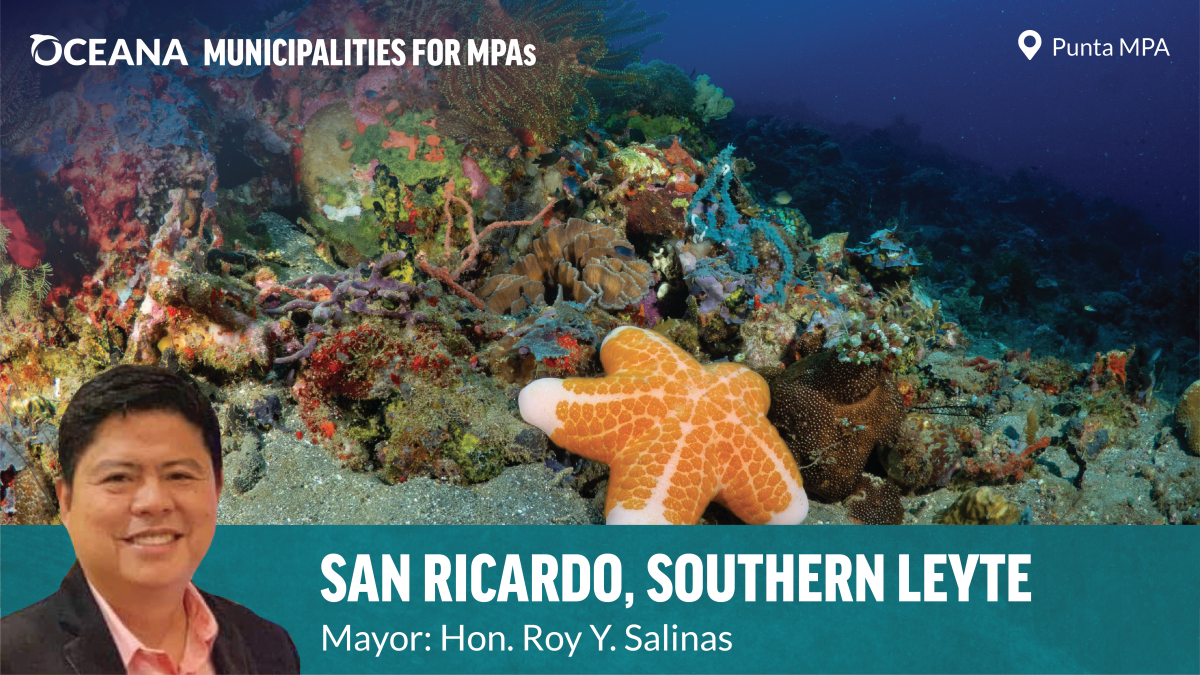 Hon. Roy Y. Salinas, Mayor of San Ricardo, Southern Leyte reveals their municipality's initiatives to strengthen their MPAs.
Can you tell us about the Benit-Timba MPA? What can be found in this MPA?
Benit-Timba MPA was established in 1996 through an initiative of the Bureau of Fisheries and Aquatic Resources' Fishery Sector Program. It was managed by a non-government organization (NGO), Mephenaij Phaton Youth Association (MPYA) that closely worked with the local government unit.
How are the locals involved in protecting the MPAs?
When the project was in its early stages, the community was eager to help in the conservation of the existing resources. However, when the NGO left when after their project ended, the community was no longer as enthusiastic about MPAs anymore. The LGU then went on to motivate each barangay council to initiate efforts for protection.
What are the efforts of the local government units to ensure that the MPAs remain protected?
There have been implementation of existing municipal fisheries ordinance and the budget for rehabilitation of MPAs is in place for 2020 but it hasn't been implemented yet because of the pandemic.
Can you tell us about your effort to protect whale sharks?
An initial formulation of the municipal ordinance was initiated but until now there is no approved ordinance focused on the protection of whale sharks in the municipality.
What are your long-term plans for more MPAs in San Ricardo?
The LGU has a long-term plan to increase the numbers of MPAs as recommended. However, the Municipal Agriculture Services Office has no capacity to conduct preliminary underwater assessment and no knowledge on the establishment of such MPA. The plan also includes strengthening the implementation of existing ordinances related to fisheries and to conduct community information and motivate them to participate in the implementation of the protection of fisheries resources.